Destroying America
The greatest nation in the history of civilization is in the throes of death. Its demise is not accidental; it is being systematically destroyed from within.
As he left the Constitutional Convention, Benjamin Franklin was asked by a woman he passed, "Well, Doctor, what have we got – a republic or a monarchy?" Franklin replied, "A republic, if you can keep it." The Founders were aware of the fragile nature of their gift to future generations. It is increasingly apparent that we have not heeded Franklin's warning.
It is easy to blame Obama, but he is just the culminating force in a long train of abuses of our Constitutional Republic. Though the Democrats, long possessed by radical Progressives, have wielded the greatest blows, Republicans have contributed to its demise as well, in their actions and in their failures to act when they could have. The courts have also been complicit in rulings that not only failed to reflect the Constitution's intentions, but even tore at the very fabric of it.
Presidents have taken unjustified power; Congress has ceded unjustifiably to presidents, and pursued a reckless path of self-interest; courts have used twisted logic to advance agendas at odds with original intent. We now face even bolder attacks on our founding principles as a radical president and an accommodating congress join forces to wage mortal blows.
As Republicans struggle to find their way, only the people seem to sense the danger of what is happening. Tea Parties, Town Halls and common sense citizens are coming forth, angered to the core of their being and hoping it is not too late.
How did it all happen?
It didn't take place overnight. It took place as insidious change always does – in small, incremental steps; each step well intending, or at least sold to the public as such. Here's how it happened – in 25 steps.
Establish National Control
The Income Tax, implemented in 1913, gave federal government the power to take everything its citizens had, and to rob the states of their sovereignty and power. It is incredulous that such an absolute tyranny was ever permitted - but it was.
Passage of the 17th Amendment removed election of U.S. senators by state legislatures and further undermined the power of the states in favor of a national government. The power inside the beltway was consolidated with the growth of a ruling class, permanence in office, self-interest, and huge amounts of money from ever-growing armies of lobbyists. ;
Create Dependence
Roosevelt's "New Deal " brought Social Security, vast federal programs and began dependence of the people on the national government.
Johnson's Great Society broadened the Nanny Nation of the 1930s with welfare, food stamps, and Medicare. The scales were tipped from personal responsible to government dependence.
Weaken Sovereignty
The "New World Order" agenda was advanced with the creation of the U.N., the IMF and the WTO. Today there are a myriad of other international organizations milking the resources of U.S. citizens for tyrants and terrorists around the world. Resistance to inclusion of the U.S. in a World Court is weakening and decisions based on foreign laws are being encouraged. All of this is an affront to our Constitution.
Control Capitalism
The Federal Reserve created a central banking system despite warnings of the founders against such a system. Justified by the excesses and bank failures of the 1930s, it simply substituted tyranny for anarchy.
The SEC gave further power over our system of capitalism, and grew to include dozens of other regulatory bodies such as the EPA, FDA, FTC, ICC and more. The scope and power of these agencies rivals dictatorships.
Implement Radical Activism
Various voting "rights" laws, lowering the voting age, and eliminating residency and ID requirements have created a system of fraud and abuse that calls into question every election and every law passed.
Education has been taken away from parents, teachers, and communities and an honorable profession has been subverted into just another union job. Indoctrination on global warming, abortion and other mantras of the Left have replaced legitimate education, inquiry, and knowledge.
Housing was made a "right" with massive interference in free market mechanisms fueled by massive (and destructive) national housing programs (FHA, FNMA, FMAC) targeted at voting blocks.
Immigration under Ted Kennedy shifted from preference to immigrants from Europe with backgrounds similar to Americans, a common value system, and resources to the uneducated, untrained, and impoverished 3rd World with little to offer but dependency. Illegal immigration was allowed to flourish in the 1980s and continues today. Ronald Reagan allowed amnesty for 2.6 million in 1986 and we now have 12-20 million here today. They pay little yet generate huge costs for education, health care and crime, all while taking billions of dollars from our economy and sending it to their home countries. Now, Liberal/Progressives want to legalize them again - for votes!
Race and class divisions were again the unintended consequences of "equal opportunity" programs such as "affirmative action." $50 trillion in social spending and countless programs favoring one race, ethnicity or gender over another have produced only more animosity and a fractured social structure.
Obama – Who is he? We elected a stranger we're not even sure is a native-born American citizen as required by the Constitution. We know little about him except his radical associations and radical programs in conflict with traditional American values. Obama shares with Hillary Clinton the connection to socialist Saul Alinsky noted for his "Rules for Radicals" agenda.
Behind The Wizard's Curtain
Demonize and marginalize. Those making a connection between the Bilderbergs, the Trilateral Commission, and the Council on Foreign Relations, and so many prominent names in America politics, have been described as kooks. It is a standard practice of the Left to demonize and marginalize opposition - especially in the face of the truth.
The SPP, a program to unify Mexico, Canada and the U.S. and make us a borderless union continues. This is a frontal assault on American sovereignty.
More Presidential power by the appointment of Czars, use of signing memoranda, and executive orders - all without congressional approval or oversight
A move to create a national police force and allow presidential control of the Internet.
The Zenith: Create Crisis to Justify Yet More Federal Power
Weaken historic language, culture and religious beliefs; diminish their importance and make them simply alternatives to other views, such as Islam. Weaken us and strengthen our enemies by continuing our energy dependence on foreign oil rather than build safe, economical nuclear power.
Give lip service to drugs, gangs, and crime as criminals take over our major cities
Feed a political system built on greed, corruption, and arrogance and fed by obscene amounts of money from special interests.
Demonize and destroy capitalism. Characterize "Big Pharma," "Big Oil," and other industries as enemies of the state, rather than economic engines that employ millions and create American wealth.
Allow feds to take over the economy with the excuse that companies are too big to fail, rather than breaking them up into companies that aren't. In this way, federalize banking, insurance, automotive and health care sectors. Regulate, print, borrow, tax, and spend until the entire economy is government based or controlled.
Destroy Manufacturing – Implement trade policies like NAFTA, CAFTA and promote Unions, until manufacturing jobs are gone from America.
Invent global warming as an excuse for weakening and financially draining America and empowering international groups such as the U.N.
Create fear and promote apathy by promoting a disaster mentality and instilling a false hope that only more government can "bring us back from the brink" and save us.
You wonder how it happened? It's been going on slowly, insidiously, and intentionally for 100 years. The people are beginning to figure it out.
It is time to act.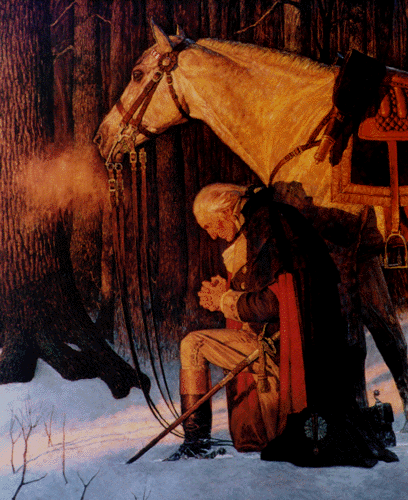 Destroying America in 25 Steps
The Liberal-Progressives have been at it for 100 years, and now, under Obama and the compliant Democrat "lemmings," they are close to realizing their dream. Only an informed and involved public can stop it. Is it too late?